The Richard Pousette-Dart Foundation preserves and makes available research collections to qualified researchers by appointment.  Finding aids and in-depth descriptions of principal archival collections, as well as selected on-demand digitized resources, are accessible on this page.   The Foundation manages usage policies and rights pertaining to its collections, including additional research materials.
To make an appointment for research, please complete and return a researcher form. The Foundation's research center is located in Rockland County, NY, approximately 50 minutes by car from Midtown Manhattan. 
The Richard Pousette-Dart Foundation does not authenticate works of art. It maintains a database with expanded exhibition histories and literature citations. Please Contact the Foundation for general reference queries.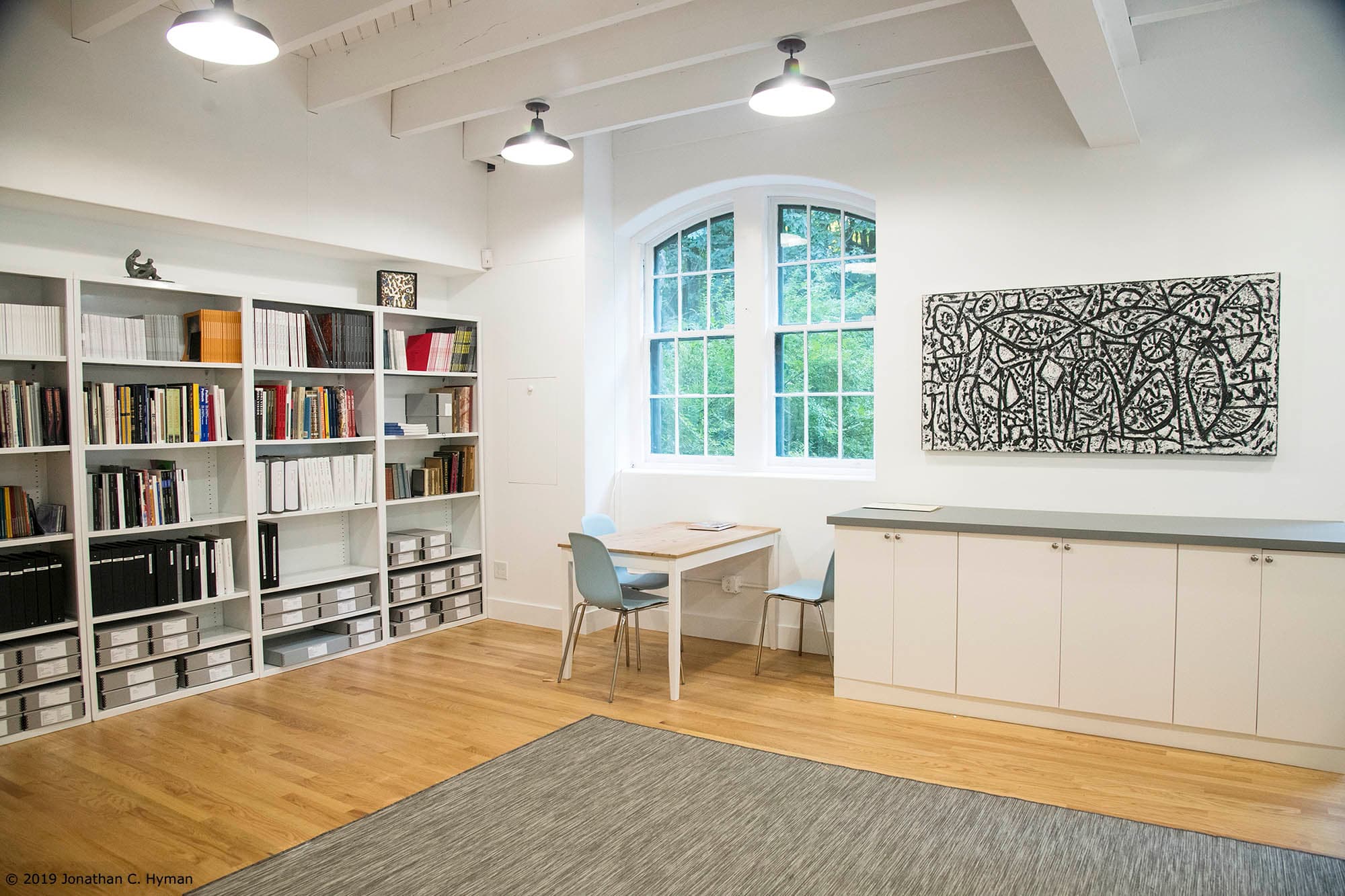 Research Center, Richard Pousette-Dart Foundation Photograph by Jonathan Hyman