"Every work of art is a different kind of mirror that gives back to you amplification and variety of what you bring of yourself to it." — R P-D
Welcome
Established in 2014, the Richard Pousette-Dart Foundation has rapidly evolved into an active research and grant-making organization that oversees the historically-designated Richard Pousette-Dart House and Studio in Rockland County, NY. The Foundation's namesake, Richard Pousette-Dart, was a maverick innovator at the center of five generations of visual artists, musicians and poets. Accordingly, the Foundation aims to provide meaningful insight into the life and work of Richard Pousette-Dart, as well his parents, Nathaniel and Flora Pousette-Dart. In the larger view, the Foundation centers its energies and resources on activities that engender positive personal and cultural transformation through creative practices and research-based scholarship.
Contacts
General inquiries
info@pousette-dartfoundation.org
Charles H. Duncan
Executive Director
Dana Martin
Curator of Photography
dana@pousette-dartfoundation.org
Mission Statement
The Richard Pousette-Dart Foundation is an artist-endowed, private non-operating foundation with 501(c)(3) status. Central to The Foundation's goals are advancing comprehensive understanding of Richard Pousette-Dart's contributions as a visual artist; supporting educational programs where art-making is a vehicle for positive personal transformation; and promoting intellectual exchange within the arts. The Foundation additionally supports conservation of works of art by the artist in public collections. Presently, The Foundation preserves and makes available for study materials pertaining to the artist, as well as his parents, Nathaniel Pousette-Dart, (1886-1965) an artist, writer and art director; and Flora Louise Pousette-Dart (1887-1969), a poet.
Read about the Richard Pousette-Dart Foundation's charitable grants and programs.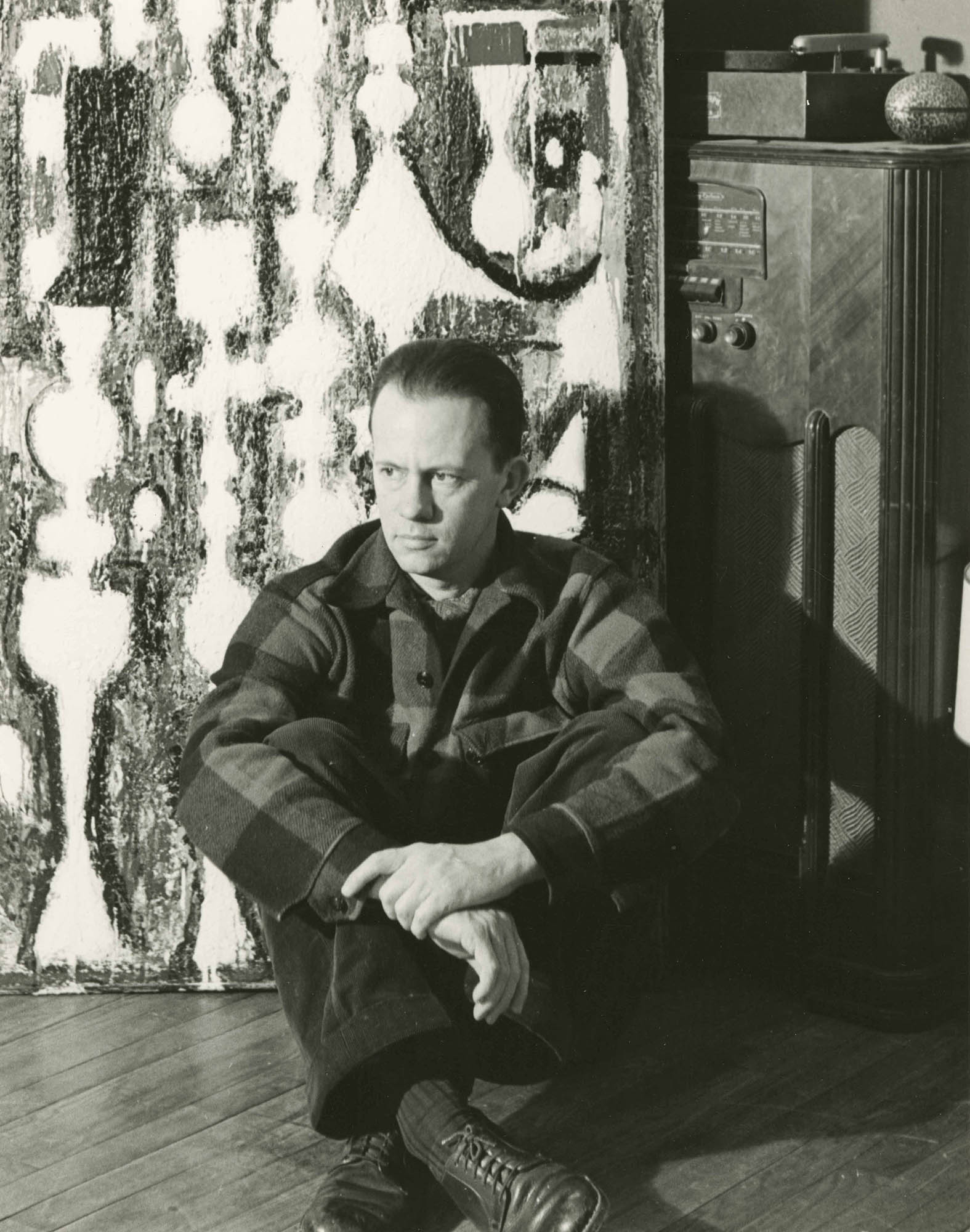 Richard Pousette-Dart, Self-portrait, Sloatsburg, NY, ca. 1953